Full Service Remodeling In The Chicago Suburbs
A house is more than your home. A house is where memories are made, families grow, and friends are entertained. In addition to the place where you live out your life, a home is also a reflection of the family, so why not make it truly your own?
C.A. Stevens Builders specializes in taking dreams and making them a reality, but taking your designs and tailoring them to your unique aesthetic. With local, Chicago-based architects in place and over 34 years in the construction business, C.A. Stevens has the resources and expertise to create your dream home.
We also believe that your budget, while necessary, should never stand in the way of any project. That's why we offer competitive pricing that won't be beaten anywhere in the Chicago area. Big or small, C.A. Stevens builders can tackle any part of your home that might need an update!
Kitchen
Bathroom
Basement
Room addition
Second Story Add-On
Commercial Remodeling
And more!
The only limit to our designs is imagination. If you can dream it, we can build it!
Whether you want to put your home on the market for a quick sale or just wanting to spruce up the exterior to make for a more beautiful "welcome home," we can help! We offer a complete suite of exterior makeover options, from replacing existing siding to redesigning the entire front of the house.
Need a front door replaced? We have you covered. Want a new set of windows to take advantage of increased energy-efficient technology? No problem. Have you always dreamed about having a patio deck where you can entertain your friends but never had the opportunity? Today's the day! Call our offices today and ask about all the ways we can make your home stand out and save you money in the process.
Drive through the west & southwest suburbs of Chicago, and you've probably seen part of our work. We've been helping homeowners in this area for over 30 years, and we would love for you to be next!
For those who truly want to start from scratch, we can also offer a whole-house renovation. This is perfect for empty-nesters who want to take advantage of the extra space in their home, as well as for do-it-yourselfers who have bought an older home and need to make it ready for new owners.
Additionally, those who have recently started working from home may need to add an office into a space that wasn't necessarily built for it. If so, we'll work with your existing structure to provide the space you need, whether that's an office, gym, or even an extra bedroom. We've helped homeowners in Elmhurst, Naperville, Homer Glen, La Grange, Woodridge, Oak Brook, and Downer's Grove make more efficient use of their existing home, and we know we can do the same for you.
Your family grows every year, so why should your home stay the same? If your needs have outgrown your existing house, but you're not quite ready for a move, contact C.A. Stevens to discuss the possibility of a whole-house renovation.
No matter if you bought an already-existing home or designed it for yourself, chances are your design choices have changed throughout the years. Whereas you may have initially wanted a simple design, you now see the value in converting your master bathroom into a genuine spa. Jetted bathtubs, steam showers, and floor heaters can all be in your future, allowing you to pamper yourself no matter the time of day.
Or maybe the kitchen is where you like to unwind? If so, take advantage of our years of experience helping homeowners just like you create a world-class cooking area that would make you the envy of professional chefs everywhere. We can reroute existing lines to give you a brand new gas range or install double ovens for maximum efficiency. If you're unsure about what you may want, we are more than happy to brainstorm with you. Your happiness is our chief concern.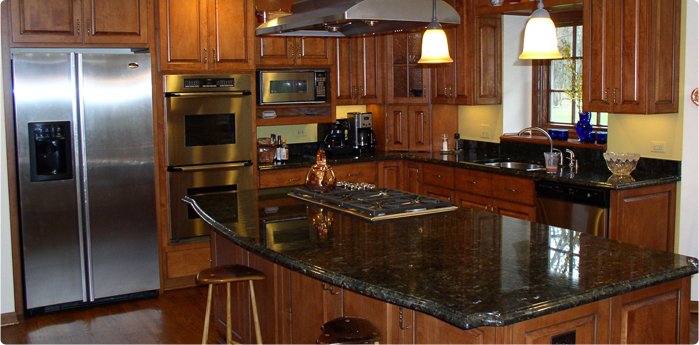 Kitchen Renovations,Custom Kitchens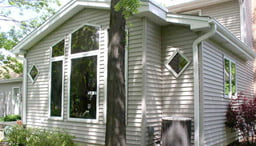 Remodeling Contractor & Home Addition
There's no reason for you to delay in turning your current home into your dream home. Call us today to schedule a free consultation where we'll go over your project and run through some concepts. We'll then develop blueprints, finalize the budget, obtain any necessary permits, and give you an estimated timeline as to the project's completion.
All of our jobs are done with the homeowner in mind, first. We go the extra mile to avoid interfering with your day-to-day life (as much as possible) and provide expert project management from start to finish. We pride ourselves on transparency, affordability, and professionalism, so you can rest easy knowing you're in good hands.
Why wait? Call us to get started on your dream home today!
We Are Really Enjoying The Trex Deck That C.A. Stevens Builders Built For Us. Chuck Was Very Easy To Work With And His Crew Was Courteous And Neat. Everything Was Done As Expected And On Time
I hired Chuck Stevens at a Home Show to remodel my Master bath. I had talked to several other Contractors and just didn't feel comfortable with them. With Chuck there seemed to be a common ground
MORE