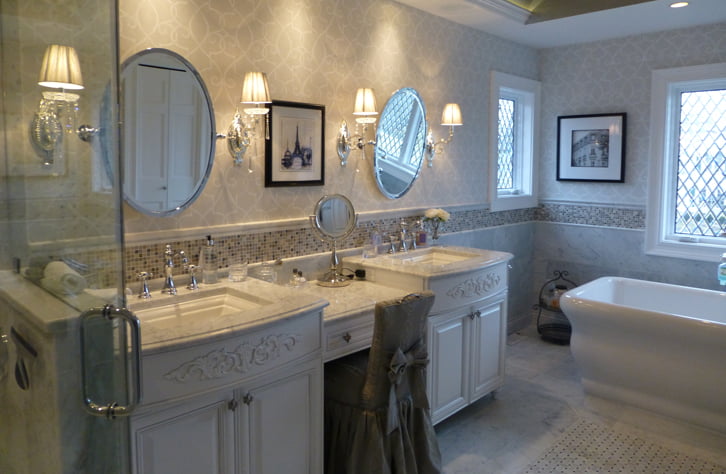 Bathroom ready for an update or redesign , Let our designer show you the possibilitie
LUXURY BATHS
For a free consultation
Get a Free Design Consultation
From Powder Room To Luxury Master Bath with our Bathroom Remodeling program we can update and build out your existing. Bath to use the latest fixtures and floor coverings to fit your budget.
Today's luxury bathroom is not just about having luxury bath accessories, luxury bath fixtures, or luxury bath products.So with our Bathroom Remodeling Program we can create a quiet place at home where you can escape from all of the day's stress. How you want this sanctuary to look and feel is up to you. It is all about creating the mood and the ambiance that will soothe and reinvigorate you.
Whether you are building from scratch or renovating your existing bathroom, your vision is C.A. Stevens Builder's mission. The project can be a standard bathroom, a grand master bath, or a contemporary bath, our team will help make your dream bath a reality thru Bathroom Remodeling
Most of all the elements in your custom bathroom may differ but complement each other. The design possibilities are endless from the door, towel bars, luxury bath tub to smart toilets, electronic faucets, shower rain heads, heated floors, towel warmers, a waterproof HDTV, or an elegant fireplace. All these will work together to create the luxurious experience you have been dreaming of.
You do not have to go to a spa or a five-star hotel to experience a luxury bath's comfort and beauty. You deserve your own opulent retreat right at your own home.
Let us Design your New Spa style Luxury Bath to provide tears of enjoyment and functionality.